DISCOVER // ALASKA & THE INSIDE PASSAGE
A LAST FRONTIER
The majestic landscapes of Alaska, the Inside Passage, and Haida Gwaii are an unmissable bucket-list experience. Journey to seldom-touched lands and experience breathtaking experiences with the natural world. Familiarize yourself with the history and traditions of indigenous communities, who remain intertwined with their natural world.

You will realize a deep appreciation of beautiful landscapes, magnificent creatures, and the people who have lived here for millennia.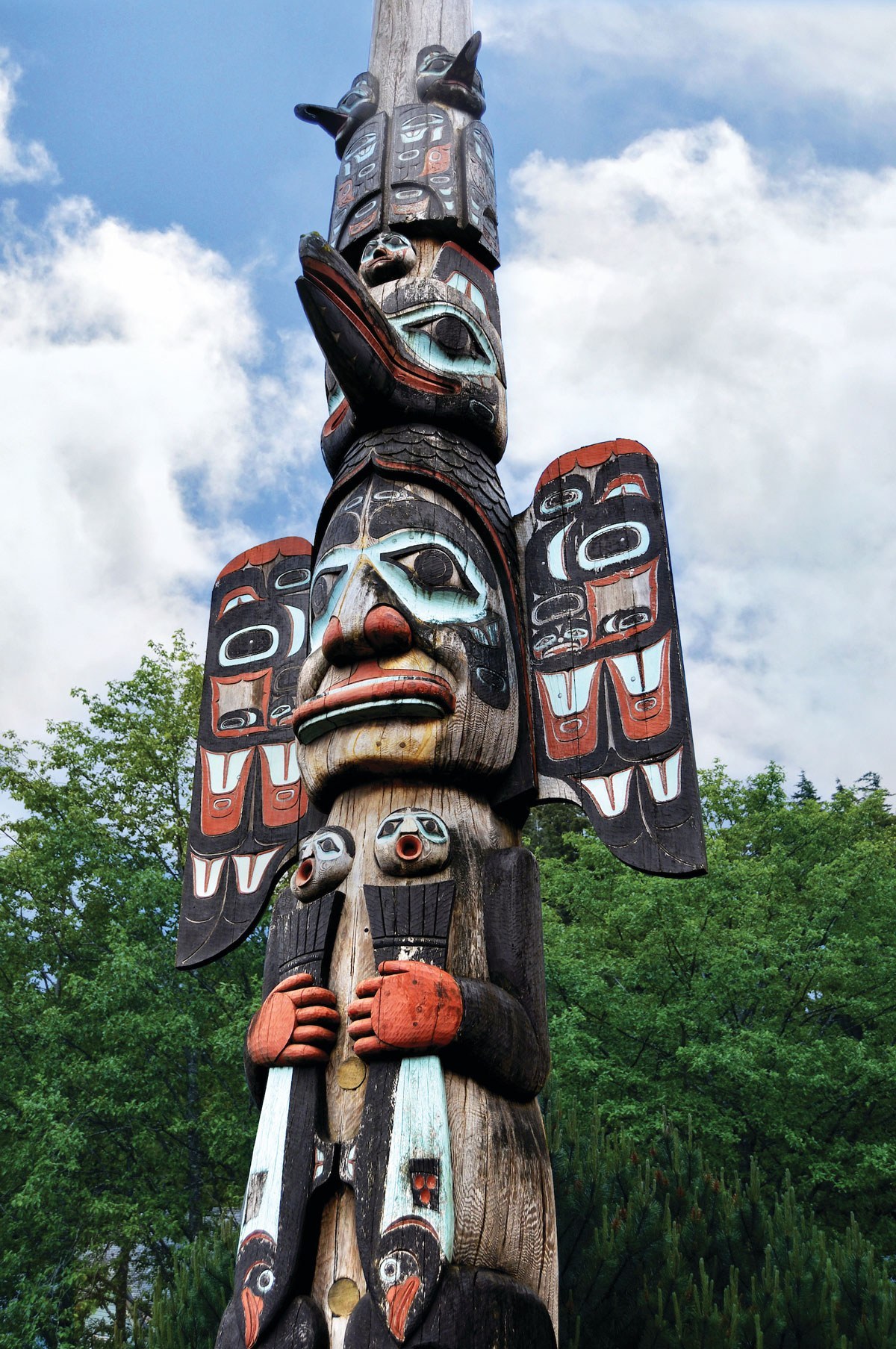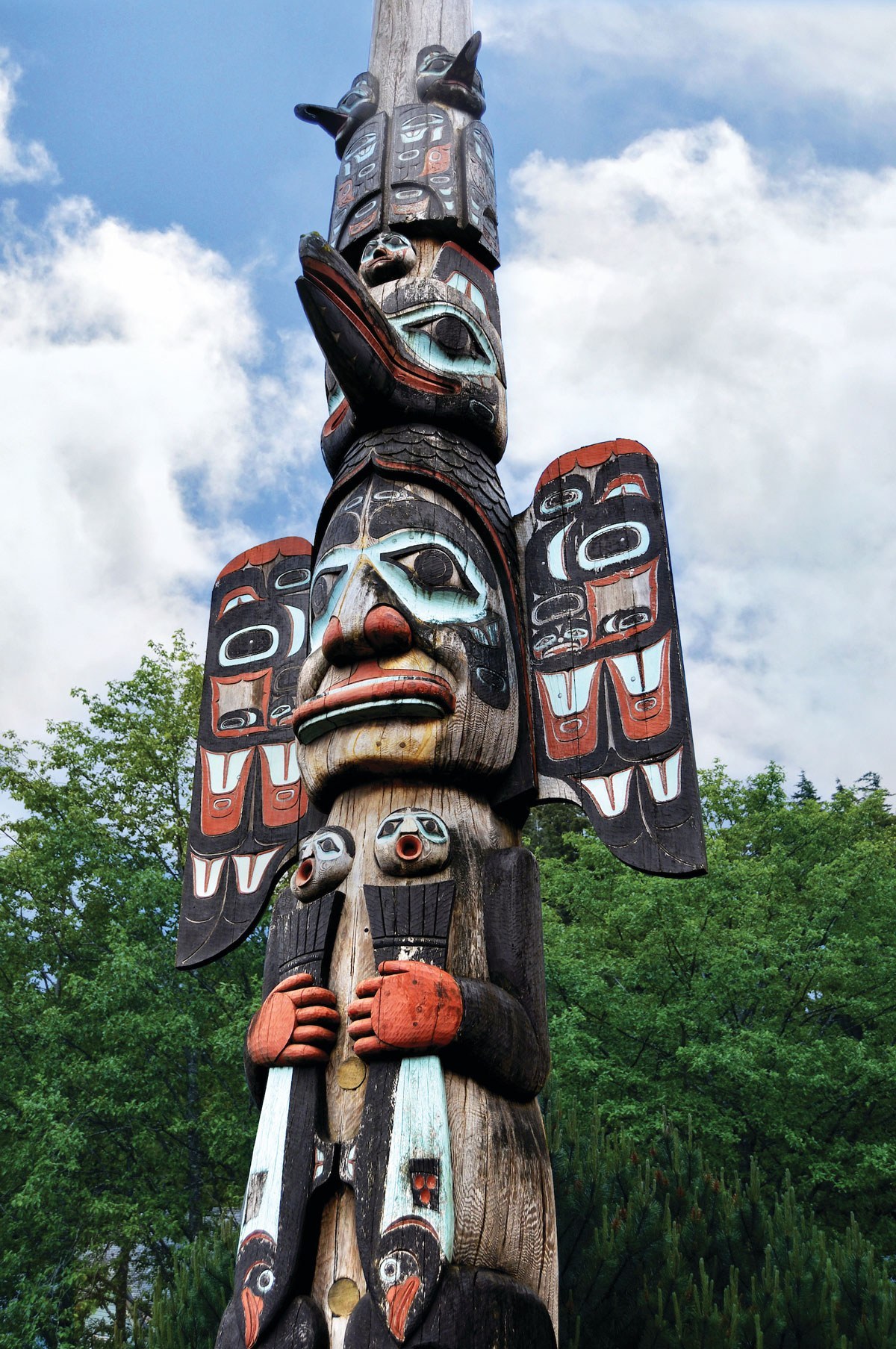 Our Alaska & Inside Passage
Experiences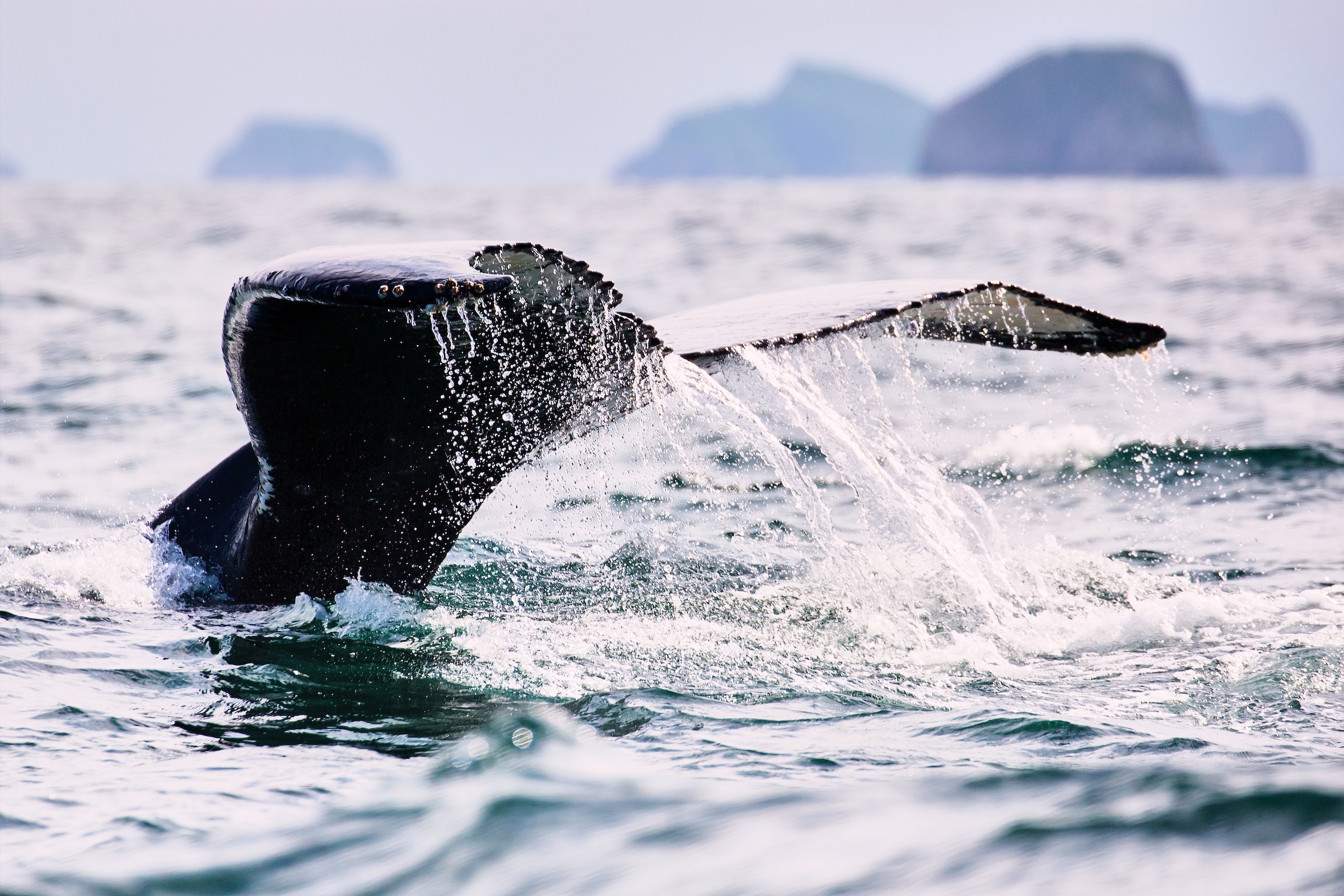 CRUISE THE JAW-DROPPING INSIDE PASSAGE
The Inside Passage is an intoxicating network of channels and straits flowing over 1,000 miles along North America's Pacific Northwest coastline. Aboard a luxury cruise ship or a small ship expedition, weave between uninhabited and remote islands from Vancouver, British Columbia to Skagway or Anchorage, Alaska.

Keep your eyes open for marine mammals, such as humpback whales, sea otters, and orcas. Peer into lush pine forests on the mysterious shores. Pass charming coastal towns steeped in millennia-old indigenous history and spend a day with the locals. Round out the journey in Southeast Alaska, where incandescent glacial mountains tower out of the sea.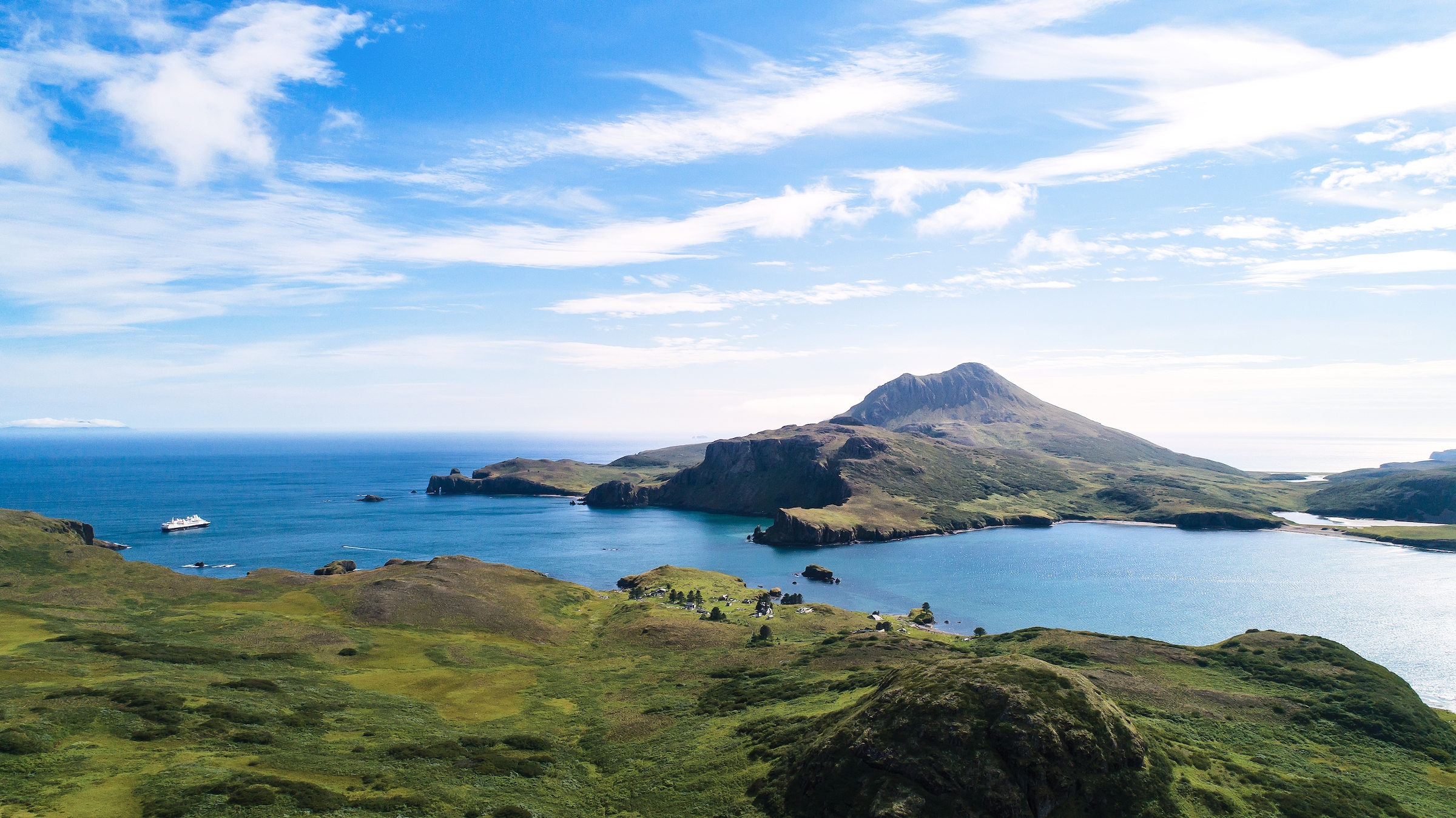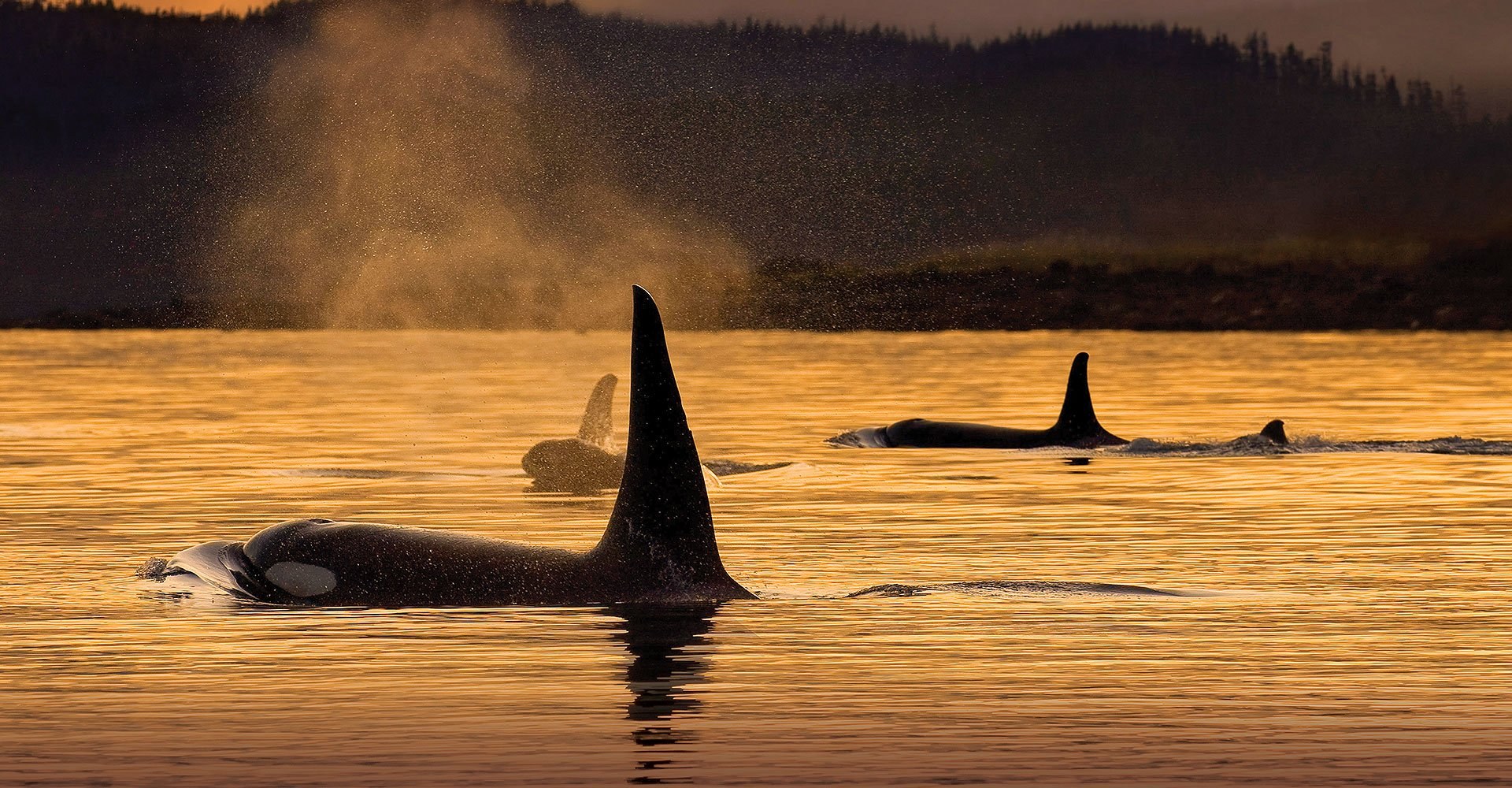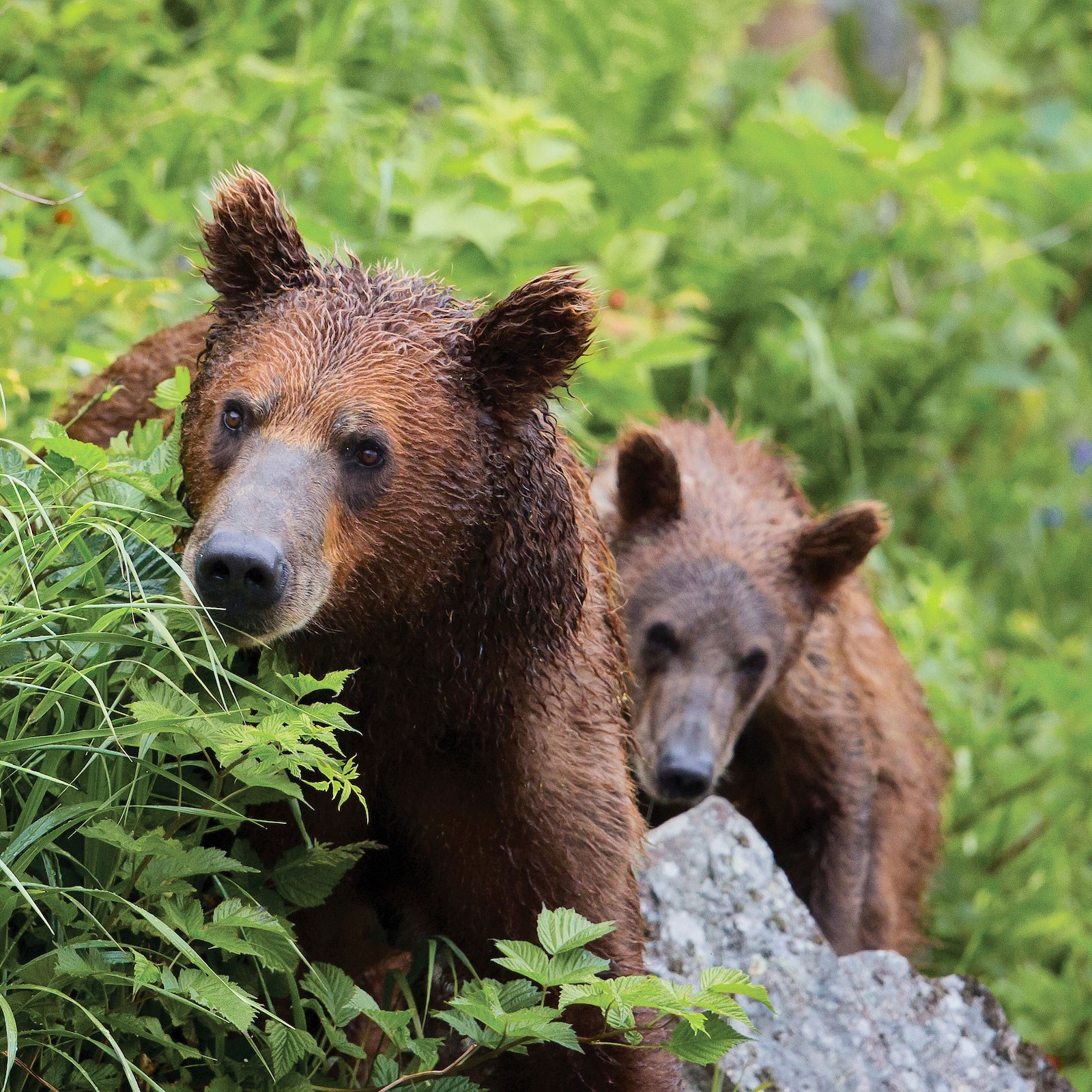 DISCONNECT IN THE ALASKAN WILDERNESS
A vast and wild land, with diverse and precious ecosystems, Alaska accounts for approximately 30% of all national parkland in the United States. It's a geography where caribou, moose, black and brown bears, and wolves rule. Touch down in a remote location, such as Katmai National Park or Kodiak Island, for guided bear viewings.

Make the most of endless summer days heli-skiing on a colossal mountain or fly fishing for legendary Alaska king salmon. Relive the gold rush era and pan for gold, wander through valleys of wildflowers, or canoe on a tranquil lake. Truly disconnect from everyday life in the luxurious Sheldon Chalet or in a cozy timber-framed lodge.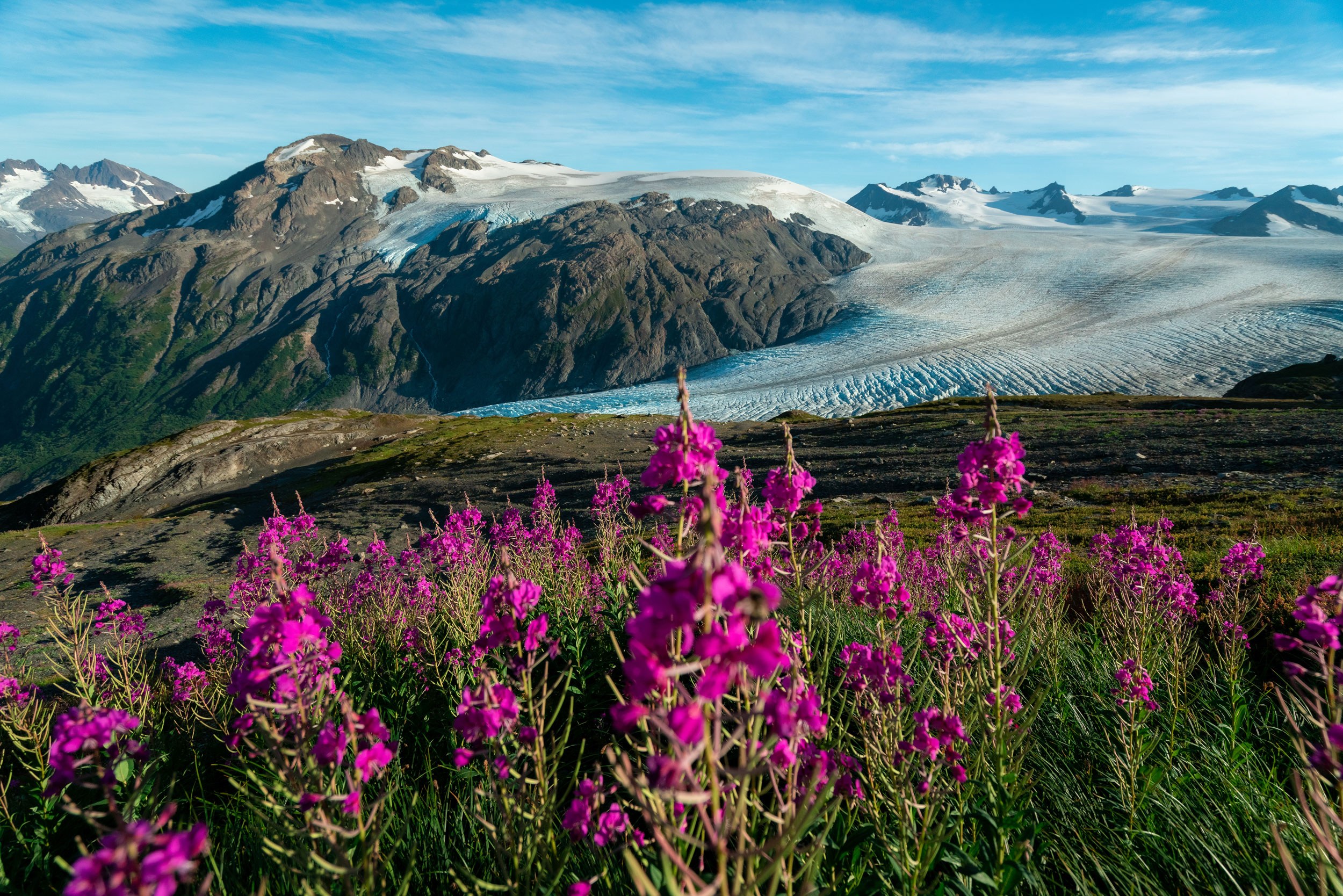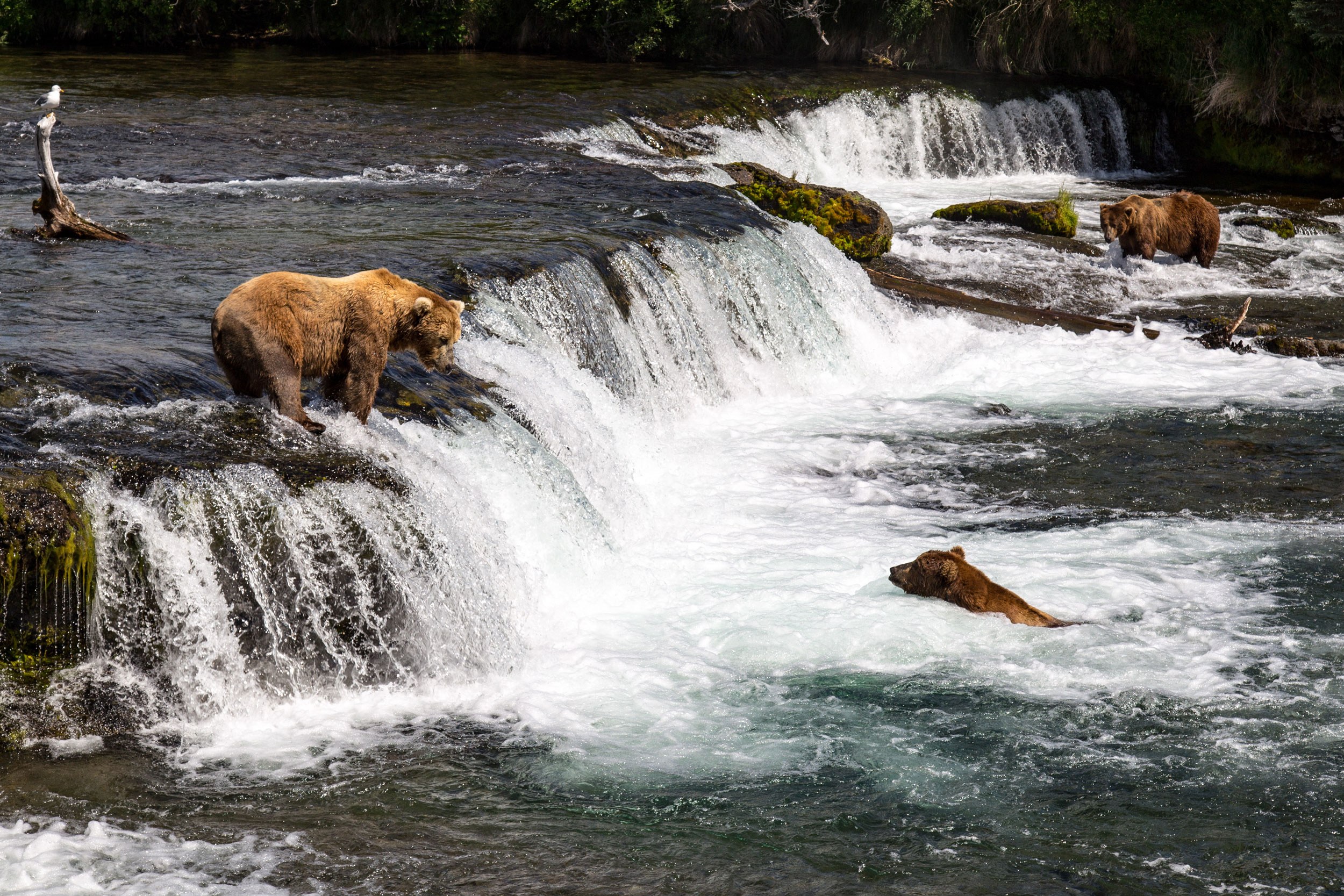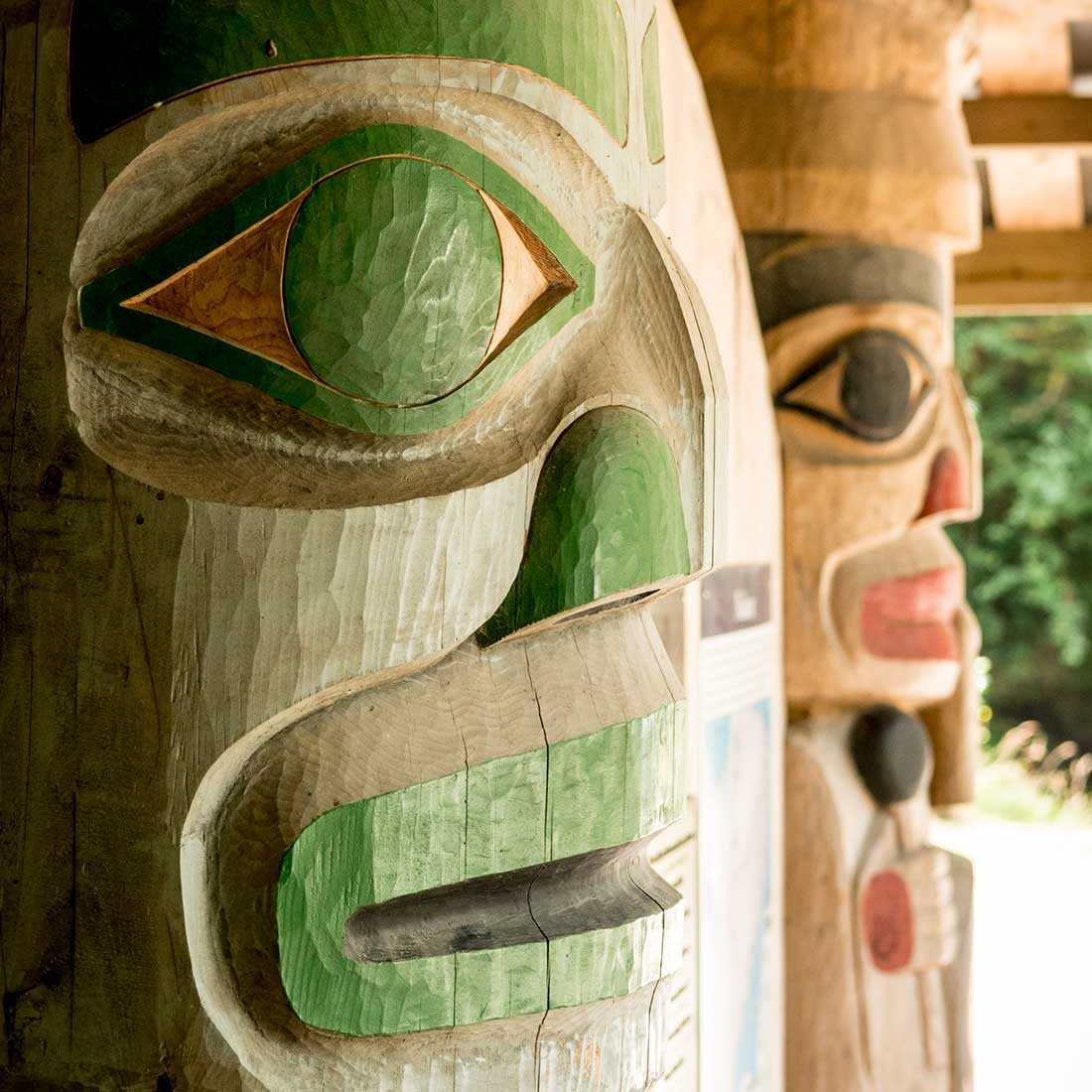 AN AWAKENING IN HAIDA GWAII
Known as the Canadian Galapagos, Haida Gwaii is made up of 150 islands with more biomass per square yard than anywhere in the world. Enter a magical world where 200 bird species nest and a variety of marine creatures play. Understand the vital culture of the Haida First Nations people, tour the hand-carved totem poles and Canoe House of Kaay Llnagaay, and see remains of cedar longhouses at a UNESCO World Heritage Site on SGang Gwaay Island.

Nature here is untouched – you will walk amongst massive moss-draped cedar and Sitka spruce on islands few get to visit. Accommodation is equally unique at Haida-owned Ocean House at Tlaga Gawtlaas. This destination is a treasure still very much under the tourist radar.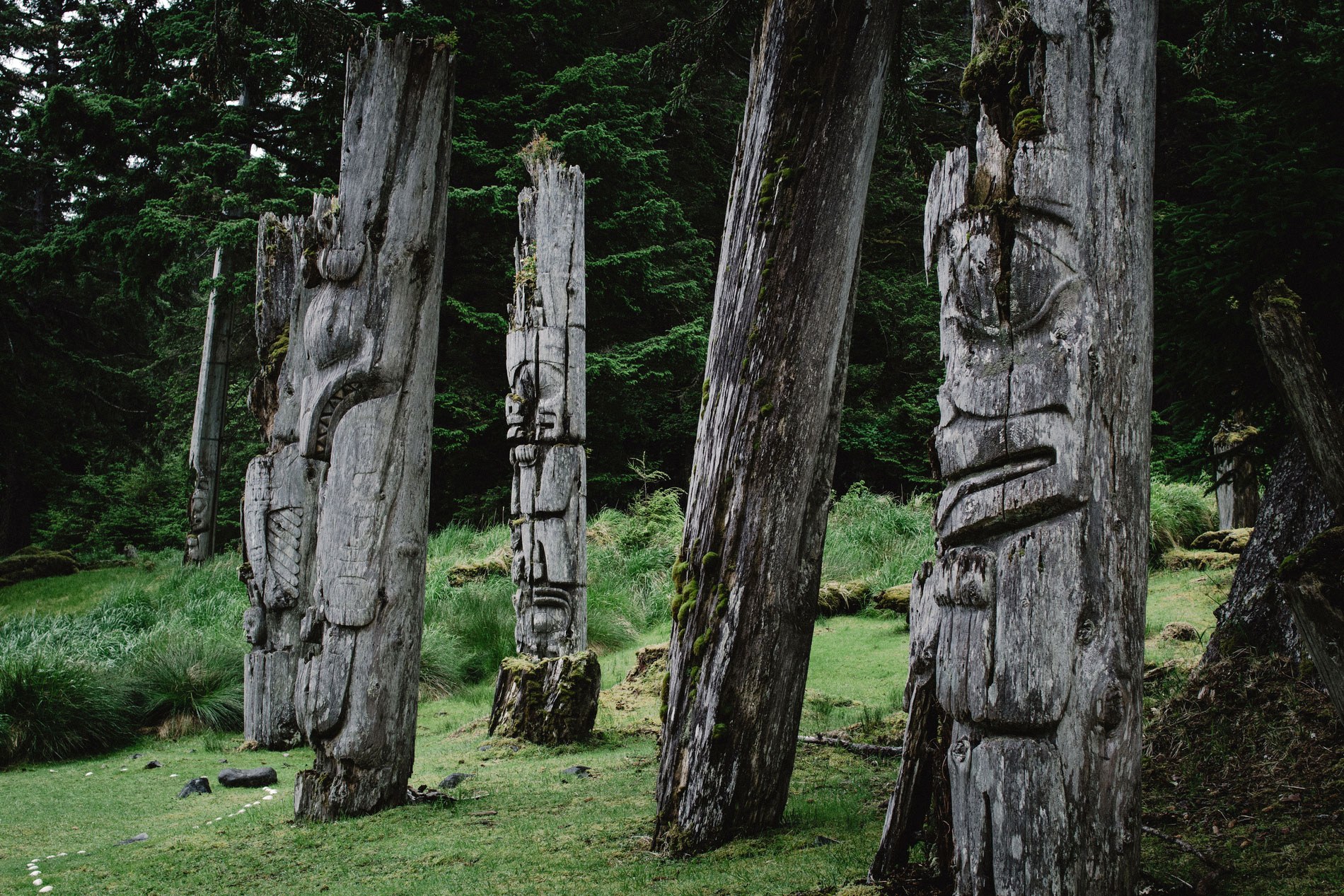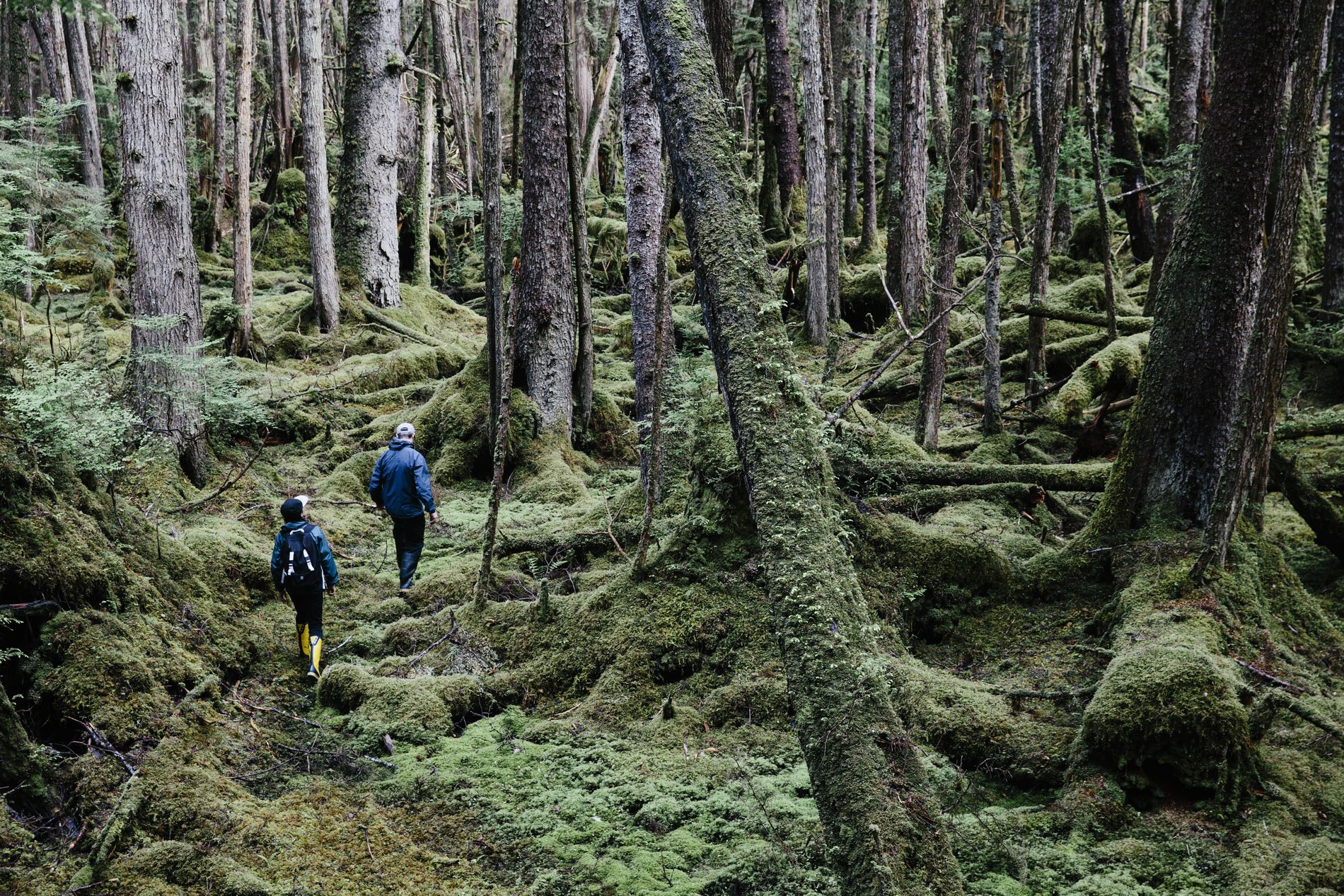 Group of 2
Nine day trip from
$4,495
Per Person
Group of 4+
Nine day trip from
$3,695
Per Person